by Nina Adolfsen
Sustainability software that solves the new reporting requirements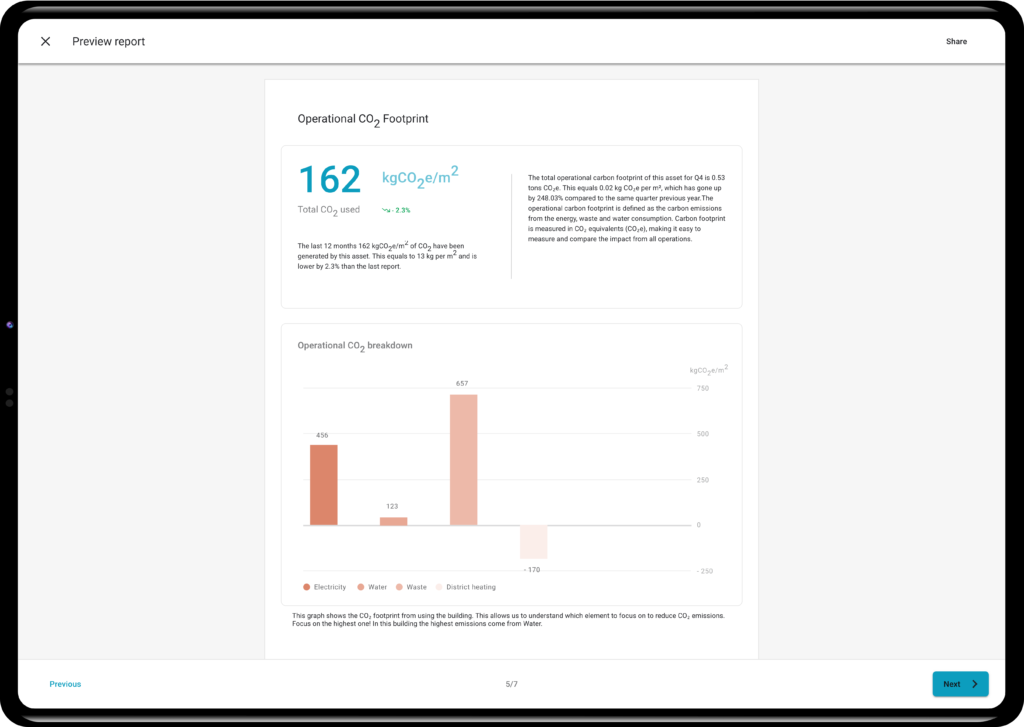 Going forward, the reporting requirements within sustainability and ESG will be more formalized through new frameworks. By offering smart software solutions, we help real estate companies make this type of reporting easier.
The market is changing and the new buzzword in the industry is "EU taxonomy". In short, this is about a new reporting framework, which will be introduced for companies in EU and Norway. At present, we do not know how the requirements will affect the sustainability work of the individual company, nor who will be subject to them. What we do know is that some of these companies already hold certifications such as Miljøfyrtårn, or BREEAM In Use certified portfolios, and therefore already have experience with sustainability reporting.
Because restructuring or adaption to new ways often is time-consuming, it can be beneficial for those who are inexperienced to start the preparations as soon as possible. It is propbably smart to improve one's energy rating, as energy labeling is said to be a key parameter in taxonomy. It is also inevitable that the earlier you start measuring your own environmental impact, the better it is in terms of meeting the requirements!
Get ahead:
It takes time to store data that forms a good basis for seeing a development trend or a comparison with other companies. If you start the work of retrieving sustainability data today (without having historical data in place), you are only ready to see connections in 2 years!
Think competitive advantage:
Eventually, a good environmental footprint is considered a hygiene factor among other players in the market, something everyone just has to have in place. The tenant places greater demands on the building owner, who in turn delivers stronger competitive force if he or she is early in delivering sustainable buildings. That way, building owners will be more attractive in the market. The investor community also sees great demand and zeal for green, sustainable and future-oriented projects.
Do you want to know more about how to get an overview, and prepare your buildings, contact us!